It's been 5+ years since I took an entire week's vacation. I mean a true vacation, not thinking about or doing any work the entire time. I'm doing something a little unconventional (but if you know me, you shouldn't be that surprised).
Started with 2 Things
Two things that I haven't done in a   l o n g   t i m e:
stopped at a McDonald's
went through the drive thru
I almost forgot how those things worked. Both of them.
I wanted a coffee for my drive to Wintergreen. I wanted it fast so I could get on with my vacation. McDonalds happened to be right there (seems like they're everywhere, doesn't it?!).
As much as I despise McDonalds for — well, almost everything, really — I'm actually glad I chose this one. Before your head flies off in sheer amazement, let me explain.
"Cold Stephanie" Warmed My Heart
Stephanie, the woman working the first register, kind of made my night. It wasn't an "aha" moment. She didn't eloquently drop an Emerson quote, offer to pay for my drink or hand me a winning Monopoly ticket. Like every other drive thru worker in America, she took my credit card, swiped it & handed it back to me.
But she asked me how I was doing, and I asked her the same. To my surprise — and unlike 95% of the people I ask that question to — she answered honestly. She was cold. "Really cold."
She'll never know how much I truly appreciated her extremely simple & rather obvious response. But I wished her a warm rest of the night (she was working until midnight; another 4 hours).
Before I drove to the second window to pick up my hot coffee, the woman behind me order an iced coffee! Stephanie says sarcastically, with a grin all too familiar to fast food workers, "Who orders something iced?!" We exchanged a laugh, and both carried on with our night… hers much more eventful than mine, I'm sure.
Homegirl made my night.
Bonus Hour
In the grand scheme of a weeklong vacation, I realize 1 hour may seem trivial. But the unexpected (yes, I completely forgot about Daylight Saving Time) little gifts that end up in your lap can make a huge difference.
Now… what shall I do with this little gift?
My Kind of "Lunch Break"
Hiking. On the edge of mountains. Rocks. Streams. Waterfalls. Fresh air. A sunset.
Yeah… lunch breaks should be like this every day.
Just what the doctor ordered for a little inspiration on this Monday afternoon.
Raven's Roost Park
A 0.1 mile hike to a wooden platform overlooking the Shenandoah Valley. Worth every step (and then some).
Shamokin Falls & Morgan's Loop
A surprisingly beautiful waterfall only about a half-mile from one of the main roads on Wintergreen Resort. The pictures don't do it justice. Really peaceful.
Morgan's Loop has a few interesting rock formations, as well as a great view of the falls.
Plus a few bonus shots I took at the Wintergreen Heli-pad on my drive back.
What will Tuesday bring?
Yep. You guessed it. More wilderness.
Although this time, I was caught by surprise.
Brimstone Trail, Wintergreen, VA
I set off on this 0.8-mile trail that was rated "difficult." Now, I'm no Bear Grylls, but on a basic hiking scale of Easy-Moderate-Difficult, I can usually handle the "difficult" without much… let's say, difficulty. And eight tenths of a mile when you've covered 50 miles before… it's just not that far.
Maybe not far. But holy smokes did it take forever. This was arguably the most difficult trail I've ever hiked—and it was just supposed to be a 45-minute lunch break. Oops.
Rocky… with spectacular views
I love a good challenge, especially one with this kind of views. So the fact that:
I thought I missed a turn-off
it was getting dark & all I had was a smartphone light
I tripped & beat up my hand pretty good on a sharp rock
…all made it that much more exciting.
Heading to Keswick, and the tiny house
Um, this place is beautiful. Rolling hills. Plush green grass. Farmland that stretches for miles, with nothing but perfectly placed trees and Blue Ridge mountains to set the backdrop.
Tiny House Arrival
Sophie, the owner, greets me outside with a smile. Such a nice woman. We exchanged pleasantries, and then I got myself all settled in.
I was a little surprised… that I wasn't at all surprised. I guess I've familiarized myself enough with tiny houses over the past few months, that walking into this itty bitty cabin didn't garner much reaction. It was as expected; one small room with everything I needed (table, chairs, bed, mini-kitchen) and a small bathroom. Nothing more; nothing less.
The Logbook
I wish more places would do this. I spent about 20 minutes reading through some of entries. This was a great reminder that we're all just out here trying to enjoy life, and that we should all be helping each other along the way. Great way to kick off my time in Keswick.
Tiny House Video Tour
(Please excuse the excessive gum chewing. I'm ashamed. Mom taught me better.)
I've become a huge fan of rest & recovery as of late. And while an entire week away from my home box at CrossFit Addict is a nice break, I didn't want to miss 8 days of CrossFit. So I stopped by my friend Gabby's gym in C'ville.
Found my 1RM split jerk @ 160#, and then crushed some ground-to-overhead, toes-to-bar & 30" box jumps (a much harder WOD than it looks on paper). A true lung-burner.
A good group over there. I enjoyed my visit. Would definitely recommend them if you're in town.
A Yoga-Grocery Store? #wtf
I gotta eat! Especially after a workout. Since my rations were running low, I decided to stop in Charlottesville to pick up a few things. I was doing my part to keep it local, so I sought out a local market, knowing it would be a little more pricey. But I only needed a few things…
$5.50 for a half-gallon of milk?! Come on, man! It was called Integral Yoga Natural Foods… and it made Ellwood's prices feel like child's play. Nice people inside, and a great selection of organic/natural stuff, just be ready to pay for it.
Albemarle Pippins
…said in my absolute worst country-western voice. Believe it or not, that's not the name of the sheriff in that classic 70s western film. It's an apple. And it makes for delicious salads.
*especially when you hit it with a little leftover lemon-ginger drizzle from the kabob shop last night.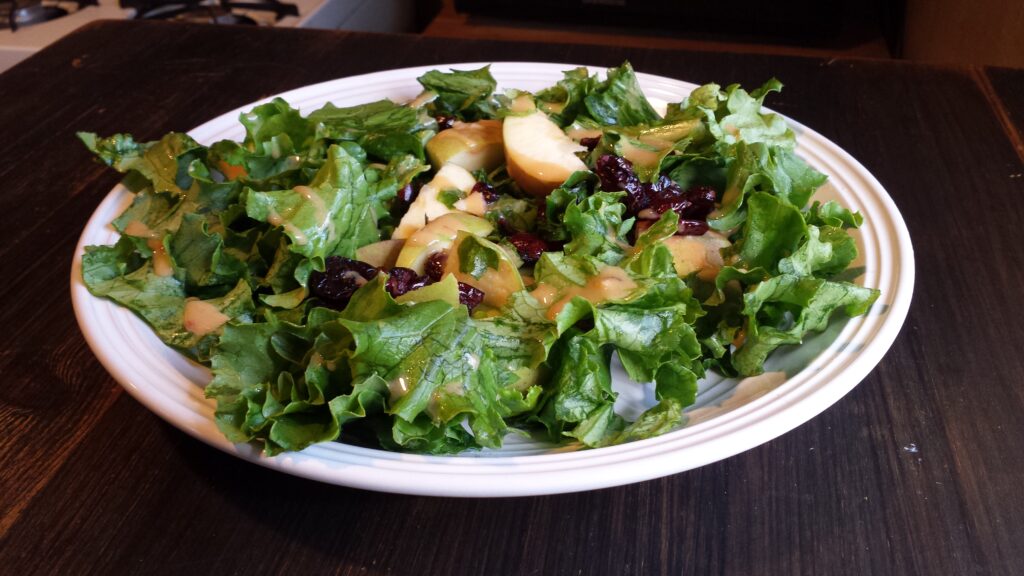 Thursday Spa-day
Doesn't have the same ring to it as Sunday Funday, but let's roll with it.
I spent some time in downtown Charlottesville today, and it started off with a massage that far surpassed my expectations. I stopped in to see Ainslee from Cityspa for a 90-minute, help-I'm-broken-please-fix-me-but-also-relaxing kind of massage. And instead of looking at me like I was nuts (which, little did she know, would have been quite accurate), she took it all in-stride, and gave me arguably the best massage of my life (and I've probably had close to 100).
I left with a sheet full of anatomical terms, problem areas and a laundry list of exercises for homework. She easily spent more than 90 minutes with me, and went above & beyond—even recommending…
Millie Joe's Coffee Shop
A lot of the local coffee spots here remind me on Richmond. Same hipster crowd, same hipster atmosphere. And I'm not much of a coffee-snob, so you'll rarely find me critiquing a coffee's flavor, but this coffee was GOOD.
Parenthood
Relax. I didn't get anyone pregnant on my vacation. I'm referring to the show on NBC.
I'm bummed I didn't get to watch it with my two best buds (shout out to JenJen & Mary Beth), but I'm glad the tiny house had a tiny tv with a tiny list of channels… one of which was NBC!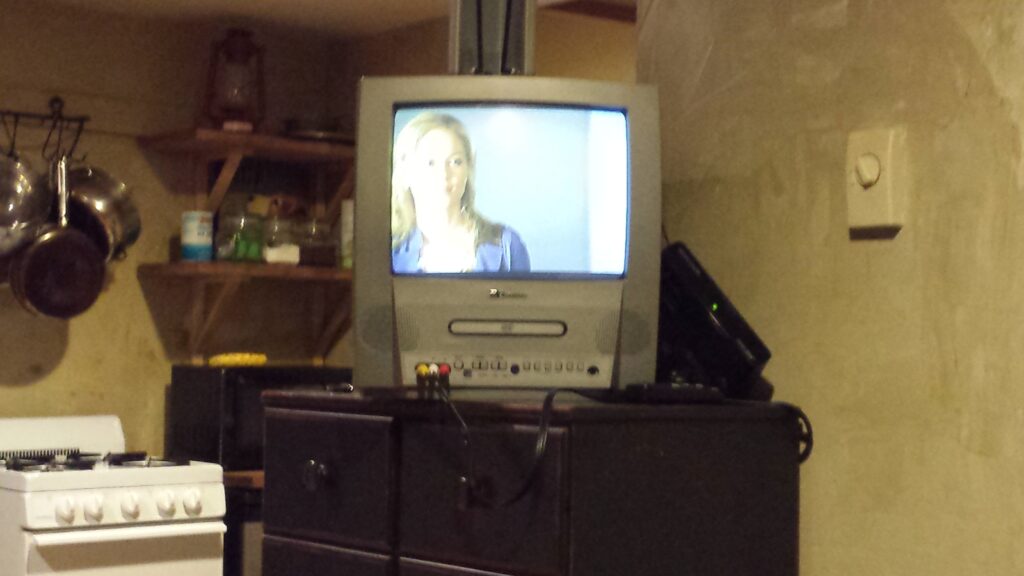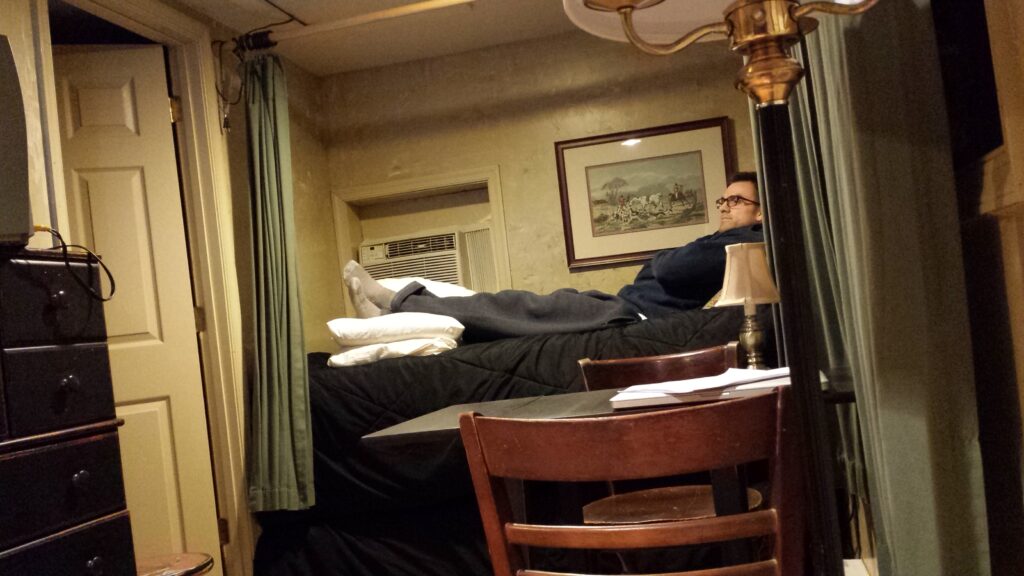 Starting to Wrap Up
Friday is here, and it brings a relaxing day with a killer 1-hour CrossFit workout in the middle of it. I hit up the nooner at CrossFit Charlottesville to workout with a two-time Games athlete (Martha placed in the top 20 in 2012 and 2013), another drop-in from Washington state and handful of other cool kids.
5 RFT
3 x rope climbs
4 x wall walk ups
8 x pullups
15 x burpees
I'll tell ya what, it definitely helps when the ropes at your home gym are considerably higher than most. It made these more like a jump + a reach. Almost no climb was necessary. 16 minutes, 10 seconds of shoulder burn and "dude, when are these burpees going to be over."
Like Solidarity CrossFit, this is another solid place to check out if you're in town.
Returning Home
I had already been thinking about purging some stuff, and after a week like this, I was more motivated than ever to actually make it happen.
Clothes Purge
Saturday brought with it several hours of laundry, decision-making & parting ways with some nostalgic apparel that I've been reluctant to let go. I estimate I've gone through about 50% of said apparel, and so far I've eliminated 58.5 pieces. There's always that one sock that manages to get away…
19 workout tops, 12 short sleeve t-shirts, 10.5 pairs of socks, 5 workout bottoms, 3 bathing suits, 1 pair of pajama pants & a handful of other stuff.