I've spent the first few days in Boulder unpacking, getting to know my roommates, grocery shopping, and picking up a few things that just didn't quite make the cut for my road trip. Today, it was time to explore.
After driving through, and arriving in, crappy conditions, the weather has been beautiful all weekend. Upper-40s to mid-50s during the day, with the golden Colorado sun shiny all day long.
Erin & I went on a Costco trip yesterday to look at blenders (and buy 57 rolls of toilet paper, obviously). On our way back, she showed me the backroads, which included a scenic trail overlooking the flatirons—a perfect spot for my first Boulder trail run.
Livestock on Property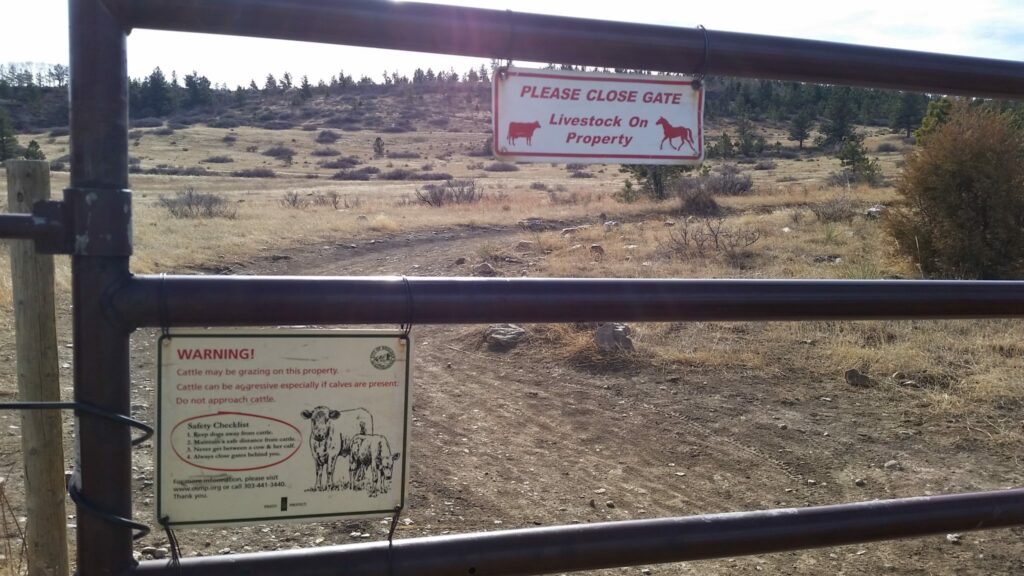 After 0.2 miles, I encounter a fence with a few signs attached. Typically, these are No Trespassing signs, but Boulder is far from typical. Instead, I was quite intrigued to read, "Livestock on Property."
Basically, the trail continued on, but now I'd be running in the middle of a cattle field, possibly alongside a cow. Just another "Colorado first" to add to my list.
I didn't see any cows, but something tells me they were out and about not too long ago…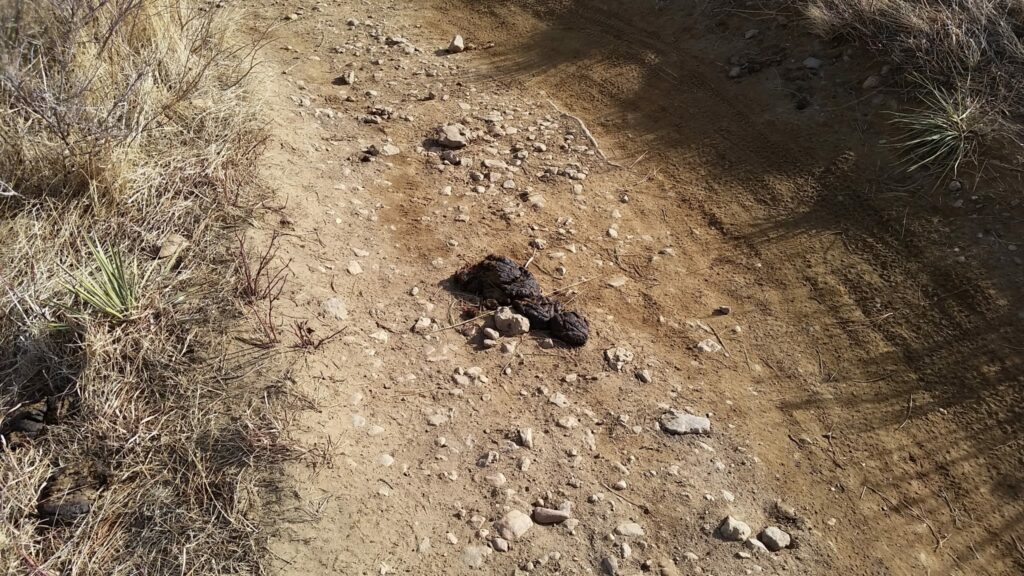 Trail Shoes
They were a bit old so I decided to toss them before coming out here. While I could get away with my road running shoes on Buttermilk & Northbank (Richmond, VA trails), not so much out here. Trail shoes just jumped to the top of my list for things to buy.
Luckily, there's a local running shop right across the street. This location gets better and better every day.
On Your Left
I've scared a lot of people while out trail running before. For whatever reason, I always seem to sneak up on people. I announce myself 20+ ft behind them, but they still jump when they here, "on your left." I used to think it was me.
Today, I found myself approaching a couple of women from behind. They were on a leisurely walk, but taking up about 2/3 of the width of the trail. So I politely announced "on your left." No startling. No jumping. Without even turning around, the woman casually stepped a few feet to her right and said, "Thank you."
As I passed, we exchanged smiles, and almost jinxed ourselves as we simultaneously wished each other a great day. When the trails are your second home, perhaps it's second nature to share them with others.
A Reminder to Myself
I'm trying to constantly remind myself that I live here now. This is not like my vacation in June where I packed as much as possible into 10 days. I have plenty of time to explore new trails and create adventures. It doesn't all have to happen right away. And as my mom so subtly reminded me yesterday, "Don't forget to work! ;-)"
After reaching somewhere near the top of the plateau, and catching a glimpse of Marshall Lake, I turned around and scampered back down to the parking lot.
A beautiful, sunny 3.8 miles to start my Boulder running adventures off right.